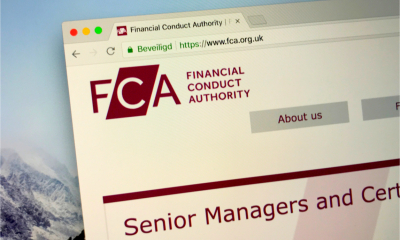 In the competitive and thriving market of financial services, good governance and clear regulations are essential, both to protect customers and to ensure the sector remains reliable and trustworthy.
As more new enterprises enter the market, including fintech companies, innovation can appear to take priority over more fundamental considerations as to how businesses conduct themselves. Many therefore choose to consult the support of external advisors.
FCA compliance is a kind of fundamental reality check for businesses offering different types of financial services, through multiple channels.
What does it mean to be FCA regulated?
The Financial Conduct Authority (FCA) is responsible for regulating all of the UK's financial services industries.
This regulation is to protect customers, promote healthy competition, and increase the overall integrity of the financial services market.
To carry this regulation out, the FCA has three main activities:
authorisation
supervision
enforcement
Most financial services providers must be authorised to provide the services or undertake the activities they to seek to provide or undertake.
Brokers of financial services must be FCA authorised before they can offer regulated services to their customers.
To meet the required standards, the FCA supervises firms and individuals. This is risk-based and is based on three key approaches:
proactive supervision
reactive supervision
thematic analysis
Proactive supervision applies to larger financial services firms.
Reactive supervision is when the FCA responds to something that has happened.
Thematic analysis is risk-based, and normally applies to multiple firms or entire sectors.
As part of its regulatory duties, the FCA will enforce standards and impose penalties. These penalties can include orders to stop trading and, where necessary, prosecutions. FSCS and FOS will also secure compensation for consumers.
The firms that the FCA regulates, fund the authority entirely.
Why do you need to be FCA compliant?
Consumers need to have confidence in the financial services they use. They are generally going to be cautious about who they spend or invest their money with.
Trust therefore, is an important factor and being FCA compliant helps establish this trust.
If you are FCA compliant, your customers have much less to be concerned about when choosing your services.
The FCA ensures that all firms it supervises are compliant with the obligations they must follow, including those specified within the Financial Services and Markets Act 2000.
There is a wider benefit to the financial services sector, because increased consumer confidence and trust in financial services then promotes growth and stimulates competition.
FCA compliance is a kind of gold standard for financial services, and a mark of reliability for customers.
However, for any business that is going to carry out certain specified activities, FCA authorisation is also mandatory.
These specified activities come under the Regulated Activities Order 2001 and the Payment Services Regulation 2017.
If your financial services business fits any of the profiles requiring mandatory authorisation, then you must register with FCA.
The consequences of not registering could be devastating for your brand's reputation and will lead to you facing penalties.
Who needs to be FCA compliant?
The FCA regulates the conduct of financial services firms and markets. These financial services are economic services that the financial services sector provides.
This broad definition involves many kinds of business, and includes:
independent financial advisers (IFAs)
credit unions
credit card companies
banks
insurance companies
stockbrokers
mortgage brokers
asset managers
investment firms
payment services
e-money firms
innovative firms, including fintech.
The FCA also regulates listed corporate organisations and manages the integrity of the market by enforcing regulatory conduct.
It will act against criminal or civil offences such as insider dealing and market manipulation.
The businesses that the FCA authorises, regulates and supervises, vary in size and complexity.
How the FCA responds to these different firms will be proportionate to the level of risk or potential harm they pose to consumers and to the integrity of the market.
How do you make sure you're FCA compliant?
It is important to check whether your business meets the FCA's criteria requiring authorisation.
If so, you should take the correct steps to become FCA authorised and complete all relevant reporting of your business.
You should allocate a person, in line with the Senior Manger Regime, to be responsible for your FCA requirements and all actions and decision-making relating to these.
The FCA will log this and assign a case officer to you.
It is important that you let the FCA know the purpose of your business and how it intends to make money. Clarity and detail are important here. You will need to establish firm cash flow systems and controls for the FCA to review.
This will enable the FCA to determine whether your business is viable, well-managed and meets it minimum threshold conditions.
You pay a non-refundable fee on application, then an annual fee once the FCA has approved your application.
You will then need to file regular reports to the FCA to ensure you are maintaining your compliance. The level and frequency of reporting will depend on the type of business you are.
Staying on top of these requirements for FCA compliance can be challenging, but you can choose to have an external adviser help and support you.
They can provide dedicated compliance support, whether this is helping with your FCA application, advising on necessary FCA permissions, or drafting procedures and policies.
The ultimate responsibility for staying FCA compliant rests with you, but this kind of specialist support can prove invaluable.
Copyright 2021. Article made possible by Richdale – compliance consultants that will support your business on its compliance journey, every step of the way.